Whether you own a furniture store or run a jewelry business, you are probably selling online and thinking about how to make your product look as good as it does in real life to potential customers on the web or a smartphone screen. If so, you should consider 3D modeling of the products that you sell as one of the methods that can boost your brand's online presence.
Advances in technology have enabled businesses to upgrade their digital presence and attract buyers with immersive shopping experiences, including 360° product viewers, 3D product galleries, AR showrooms, virtual fitting rooms and so on.
To leverage the potential of the solutions mentioned above, you'll need 3D models of your products. The process of creating a 3D model for an AR-powered app, for example, can take from as little as three hours up to a couple of weeks depending on the complexity of the task and desired quality of the model.
Let's see what it takes to build a 3D model from scratch.
Want to know more about tech trends?
Sign up to be the first who receive our expert articles
What is 3D modeling?
3D modeling is defined as the process of creating a three-dimensional representation of an object with the help of specialized software and tools (CAD software, Maya, 3ds Max, SolidWorks, Siemens NX, etc.). In the process of creating a 3D model, 3D artists work with vertices, polygons and edges to make a geometrical projection of an object that will be visualized and rendered to look photorealistic.
3D modeling is widely used across industries, including film and TV production, game development, architecture and product design. Our focus will be on the latter.
Types of 3D modeling
There are several different types of 3D modeling used in 3D visualization:
Polygon modeling is based on representing the approximate shape of an object by creating polygons, which are the most commonly used geometry types in 3D. Each polygon object is made up of three components — edges, vertices, and faces that can be scaled and rotated. The faces form a triangle or a polygon. A 3D model built with the help of this type of 3D modeling is composed of numerous polygons.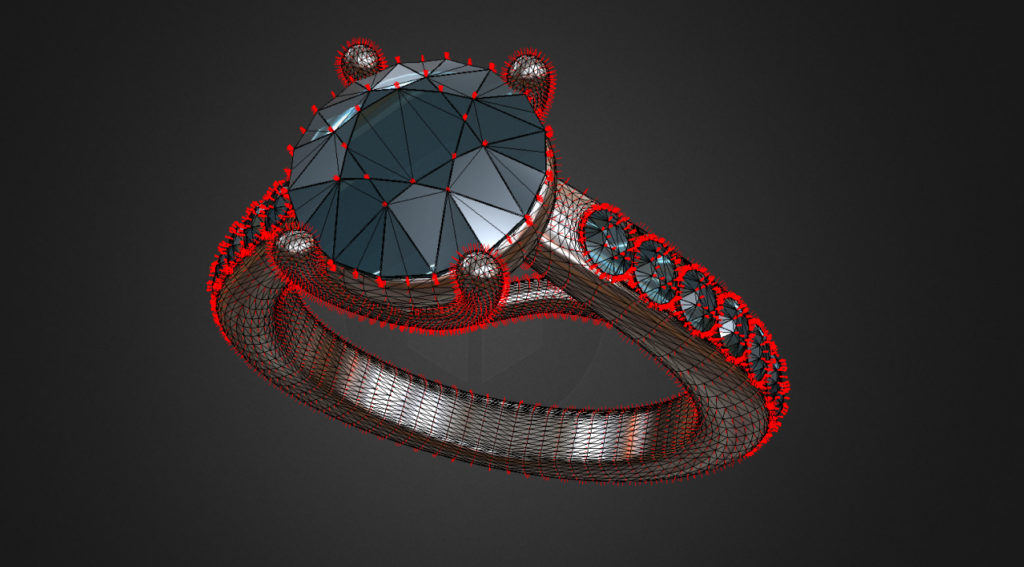 The most significant advantage of polygon modeling is that it's lightweight and fast to deal with. However, a common issue is that the faces are flat, which makes the 3D models look unrealistic. This can be fixed by adding more polygons to the model to make it look smoother, but this will also add to the overall weight of the model and eventually to the rendering time.
Polygon modeling works really well with objects that have sharp edges, like gemstones, for example. It's the most common type of 3D modeling in product marketing.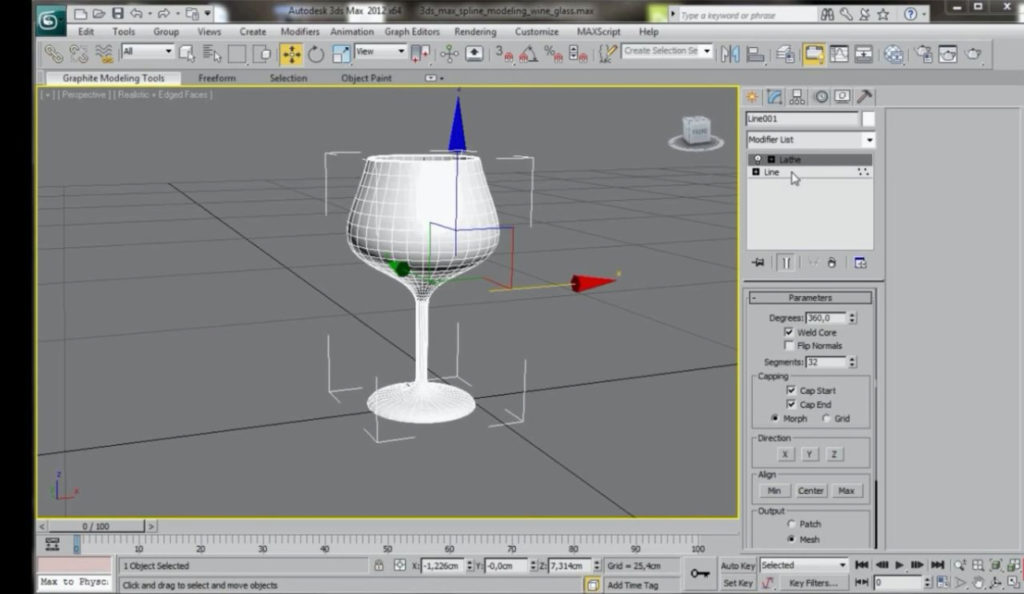 Spline modeling is based on drawing splines dependent on a set of vertices. This type of 3D modeling looks smoother and offers higher precision, so the quality of the 3D model doesn't change as it gets zoomed in and out. It allows you to show the minute details of an object and gives a better overall product quality. Its key drawback is that it's more time-consuming than polygon modeling.
NURBS modeling (Non-Uniform Rational B-Spline modeling) is a subdivision of spline modeling that is popular among 3D artists. NURBS objects always have four sides and consist of mathematically created curves that are defined by control points.
This type of 3D modeling is helpful when creating 3D models of smooth objects.
To create a NURBS object, we need to create several smaller segments called patches, which raises the issue of visible seams. It takes time and effort to hide the seams between the patches, so this type of modeling is rarely used in graphics. However, it's suitable for designing products of a high-precision nature.
Spline and NURBS are frequently considered to be the same approach as they are both based on creating the shape of a 3D model in one step, in contrast to polygon modeling which requires adding polygons step-by-step.
3D modeling software
The software for 3D modeling can be grouped into two categories depending on the purpose of the use and 3D modeling methods.
The first group combines the software used for 3D modeling with computer-aided design (CAD). This approach is widely used to complete engineering tasks and works perfectly with high-precision 3D modeling. Software such as CATIA, SolidWorks, Siemens NX allows engineers to represent every tiny detail of an object. A model created with CAD software will contain information about the specifications of an object, including its material properties, tolerance and dimensions.
The most significant advantage of working with CAD tools is the ability to use libraries that contain ready-made models of spare parts for objects and to run tests on the strength of the material.
CAD software can even be used to design a 3D model of an aircraft according to accurate specifications and ISO standards. But what if your product is something smaller and simpler? Let's say, a diamond ring.
In this case, you're better off opting for 3D modeling with 3D visualization tools like Rhinoceros 3D, 3ds Max, Maya, Blender, and so on. This type of software can create animations of 3D objects, customize textures, and offers plugins for AR and VR integration, and much more. These tools also allow you to save 3D models in GLB and gITF formats which enables further use of the 3D models on the web with the addition of scaling and rotation features.

Stages of 3D modeling
Once you've chosen the software to create the 3D model of your product for a 3D gallery, AR showroom or the like, you can get the ball rolling. The work on 3D models involves the following steps:
Building a 3D model. To visualize a jewelry piece and post it on the web or in an app, you need its 3D model. Big jewelry brands usually have ready-made 3D models of their jewelry pieces, but if you are a boutique store with a limited collection of diamond rings, you'll most likely need to build it from scratch. You have two options here — to either create a 3D model based on the drawings and photos of the jewelry piece with CAD tools or 3D visualization software, or to choose reverse engineering. The latter allows maximum accuracy and can recreate every tiny detail of diamond rings of any size. To achieve this, a 3D scan of the ring in the STL format will be needed.
The key point at this stage is to recreate an accurate geometry of the jewelry piece with precise dimensions. An accurate and high-quality 3D model can be achieved by adding more polygons to the model. The higher the quality, the more polygons are needed, which increases the model's overall size.
There are three types of 3D models depending on the number of polygons: low poly, mid poly, or high poly. The latter offers the best visualization quality, so it's reasonable to consider this type for commercials for jewelry pieces. But when it comes to more complex projects—like 3D configurators, 3D catalogs, or AR showrooms—using high poly models will require a longer rendering time. A solution to this problem can be to use a low poly model with the texture of a high poly one. This will allow you to achieve a better quality on the surface of a jewelry piece while leaving the geometry as simple as possible, which will enable easier manipulations with the 3D model.
Book a strategy session
_
Get actionable insights for your product
Thank you for reaching out,
User!
Make sure to check for details.
Texturizing. The next stage is to make the 3D model photorealistic. At this stage, we choose the colors, materials, and texture of an object. This is an important step as it allows the digital copy of an object to look as close to real life as possible.
Lighting. At this stage, lighting estimations are set. The better the lighting is estimated by the software, the more photorealistic a look we get. With the help of rendering and accurate light estimation, the product gains volume.
3D visualization and rendering. At this stage, we create the settings for the 3D model's visualization. We can choose the quality of the image and its resolution. Again, the higher the quality, the longer it takes to render the object.
Postproduction. This one is optional, but if you want to brush up the visualization of the object, you can do so with a variety of tools such as Adobe Photoshop, Adobe Premiere Pro, Final Cut Pro, Sony Vegas, GarageBand, iMovie, Adobe After Effects Pro, Adobe Illustrator, Samplitude, Sound Forge, WaveLab, etc.
Why products need 3D models
Having a 3D model of a product allows businesses to reach out to online clients on another level. An opportunity to see a product in three dimensions and interact with it using rotation and try-on features enables potential buyers to see what it will look like in real life from the comfort of their own homes.
3D models serve as a solid foundation for creating AR showrooms and 3D galleries that bring a number of benefits to businesses upgrading their e-commerce offerings:
User engagement measures are enhanced with the help of 3D galleries. Jewelry retailers can get more insight into customer behavior patterns.
Customer satisfaction increases and customers return more often, thanks to a more engaging and immersive experience than typical, mundane online shopping.
Online and in-store sales grow, driven by an enhanced customer experience that creates a favorable brand perception and optimizes sales.
Outreach capacity to potential customers is expanded with AR galleries and 3D galleries.
Postindustria offers a full range of 3D modeling services for jewelry pieces. Simply schedule a strategy session with us to discuss your custom solution.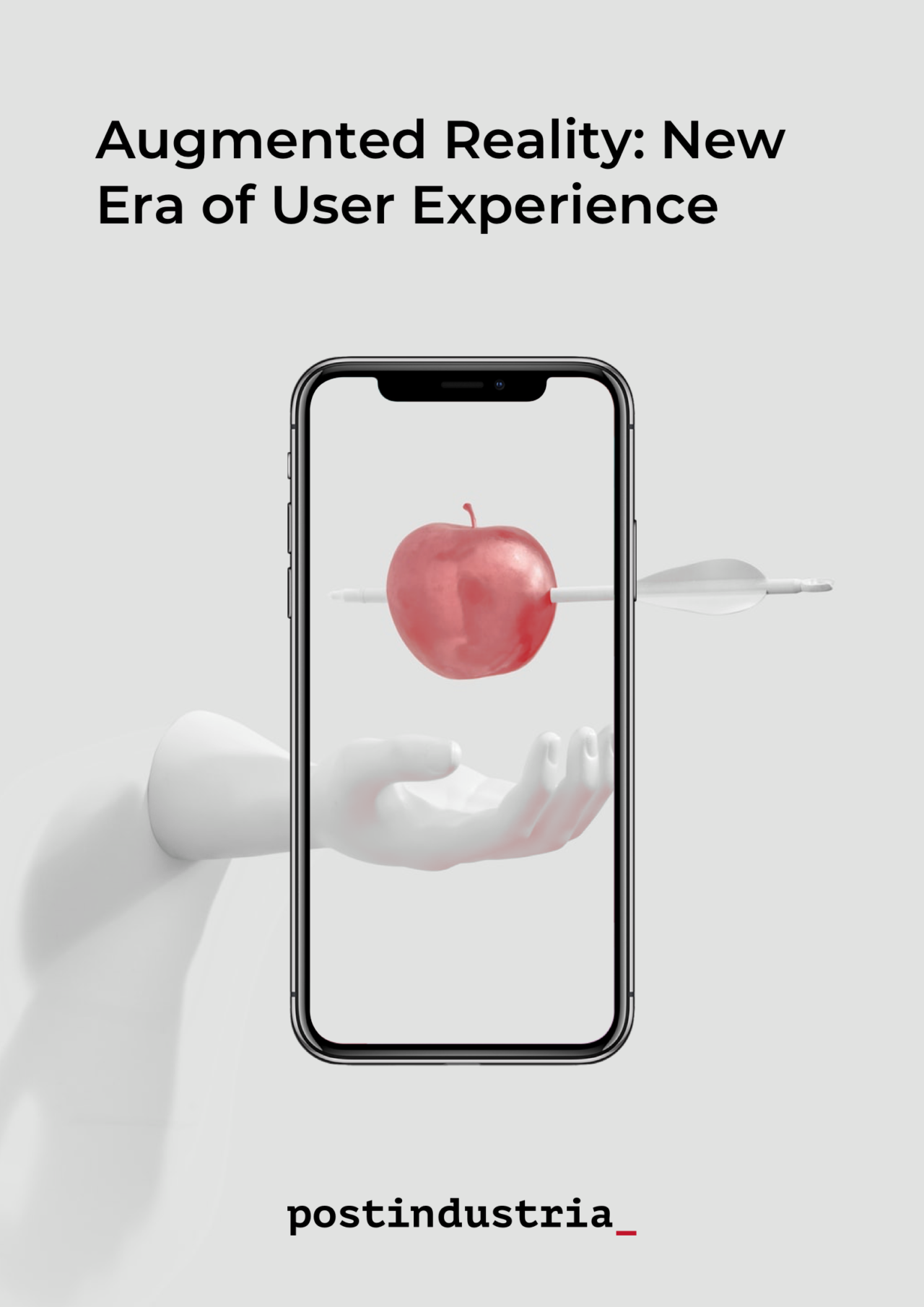 Enforce The Power Of AR Tech