When was the last time you booked a flight for a business trip or vacation? Regardless of whether you booked it yourself or asked your assistant for help, you most likely noticed that prices vary between flights to the same destination with the same set of added services. The reason is that airlines use dynamic pricing — one of the most common examples of using AI in marketing.
Companies in a range of industries, including aviation, hotels, and ride-hailing apps, use AI to adjust the prices of their services to account for factors like supply and demand, whether it be demand for seats on a plane, or hotel rooms at a given property, or cars. The main goal is to generate more revenue from the limited number of resources available.
Recent advances in artificial intelligence (AI) and growing quantities of data give marketing and sales specialists numerous opportunities to leverage technology to optimize workflows and eventually reduce business operating expenses. In this article, I'll discuss how AI helps in marketing and how your business can benefit from using it.
Want to know more about tech trends?
Sign up to be the first who receive our expert articles
AI in modern digital marketing
So what's the role of AI in marketing and sales and how does it affect business KPIs?
According to a HubSpot study, marketing specialists spend 16 hours per week on average performing routine tasks. This includes tasks like entering information about leads into a CRM system, checking competitors' prices on similar products and services, answering customer inquiries in chats, segmenting clients, and so on. Sixteen hours is nearly half of a full workweek.
This is where CMOs can take action. Integrating AI into marketing and sales departments and letting algorithms take over routine tasks releases resources for more creative work.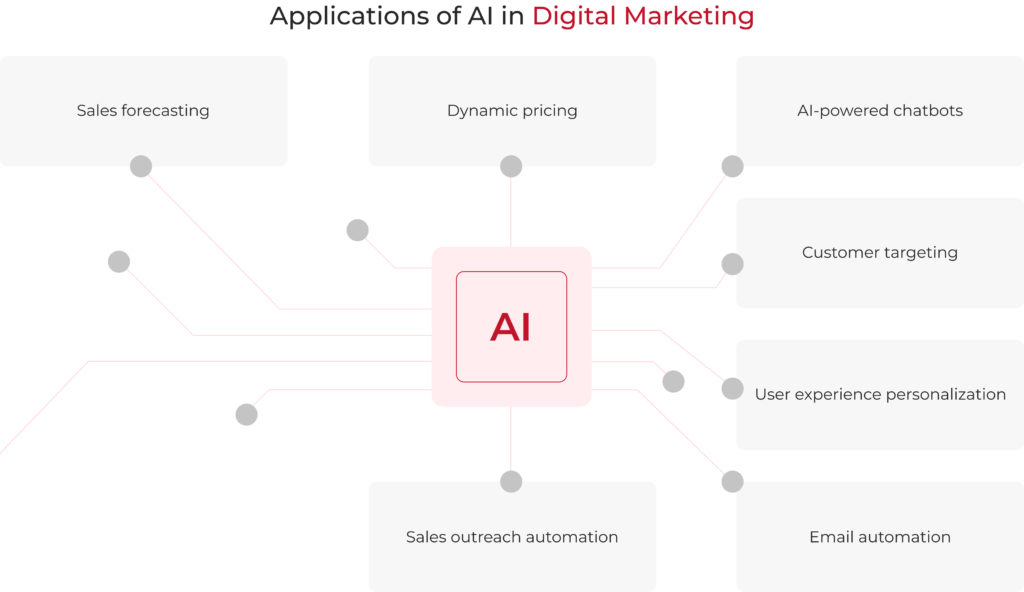 IT research and consulting firm Gartner Inc. expects global spending on AI to hit $62.5 bn in 2022, up 21.3% from 2021. Marketing and sales will get their fair share of this spending.
According to McKinsey's recent global survey on AI, marketing is one of the top three domains, where the use of AI has been common over the past few years. The biggest increase in the use of AI in 2021 was in companies' marketing-budget allocation and spending effectiveness. Over 33% of survey respondents reported AI use cases in marketing and sales — 17% in customer service analytics and 16% in customer segmentation. What's even more interesting is that marketing and sales showed one of the biggest year-over-year changes in the shares reporting cost takeout from using AI.
That's no surprise, since using AI in marketing allows specialists to identify which ads generate more revenue than others, spot declining CTRs on time, and even anticipate changes in customer behavior. Then they can properly look into each case based on changes identified in the data.
These uses, together with other, similar data-driven campaigns, promise to increase product or service sales by more than 10%. Let's take a closer look at how companies use AI in marketing to drive sales.
Sales forecasting
Sales forecasting may be one of the most common examples of using AI in marketing. AI-enabled software can use predictive analytics to forecast future sales. It relies on machine learning (ML) and big data containing information about previous sales. Those data train ML models to detect patterns in new data and predict future outcomes.
The longer you use the technology, the higher accuracy it delivers since it learns from additional data received over time. This means that in the long run, the software gives more and more benefits, enabling sales executives to predict KPIs more accurately (CPAs, conversion rates, customer retention rate, etc.) and adjust marketing strategies accordingly.
Levi Strauss & Co. revealed it leveraged AI and a massive data repository it built on Alphabet Inc.'s Google Cloud to boost revenue growth and improve its margins. The clothing company fed its ML pipeline with information about its shoppers from the repository, supplemented by external data received from private and public sources that track consumer buying behaviors, weather forecasts, and more. Levi Strauss & Co. used the ML model to predict demand, enhance the personalization of consumer marketing, make informed pricing decisions, and predict sales.
In one case, an ML model spotted that a particular T-shirt had gained popularity with female consumers in China. Despite the sales department's incentive to discount the product, ML analysis suggested that the company kept offering it at the same price based on predicted volume of sales and anticipated revenue.
Dynamic pricing
I mentioned this technique at the beginning of this post and it's the one that most customers encounter when purchasing goods or services online.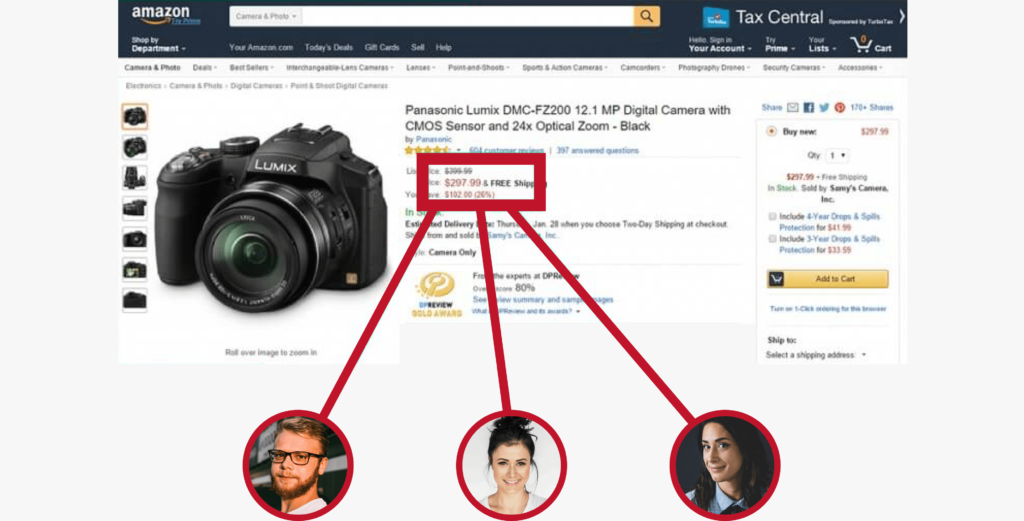 Brands use this method to efficiently manage the prices of their products and services. AI-enabled tools with integrated dynamic pricing algorithms monitor competition and automatically reprice the company's offerings when they spot an opportunity. Other AI tools enable better customer segmentation in terms of pricing decisions, helping retailers set different prices for different groups of customers.
A core estimation at the heart of dynamic pricing algorithms is a correlation between price and demand. The algorithm changes the price, adding a demand function to the product's basic pricing equation. The demand function usually includes competitor prices, inventory costs, procurement expenses, promotional campaigns, and other factors. The more diverse the factors that the pricing algorithm considers, the better results it generates.
The majority of dynamic pricing algorithms use historical sales data to estimate the demand function.
Take Amazon for example. It's one of the biggest e-commerce platforms, with over 300 million active users, and it changes product prices 2.5 million times a day! This means that an average product changes cost every 10 minutes. The company relies on tons of data that it collects about shoppers who visit the platform, enabling it to efficiently analyze customer behavior and set prices accordingly. Amazon managed to boost revenue by 25% using dynamic pricing and the company continues to use the technique extensively.
Customer targeting and personalization
Brands use AI at scale to reach out to various groups of customers with content that triggers them to perform certain actions (e.g., buy a product, subscribe to promo emails, contact a manager). Algorithms collect and analyze data about customers' previous interactions with the brand's website, to see how they engaged with the content and what they liked.
Based on this information, AI segments customers into groups and can offer content or digital ads that would be more relevant to particular groups. Combined with predictive analytics, AI can identify additional target audiences for a brand. AI can also help predict the actions that customers from each segment of the target audience will take after receiving a message from the company. Will a customer open it or not? Will they read it all the way through? Will they make a purchase? The more information about customers' previous actions the algorithm has, the more accurate its predictions about outcomes are.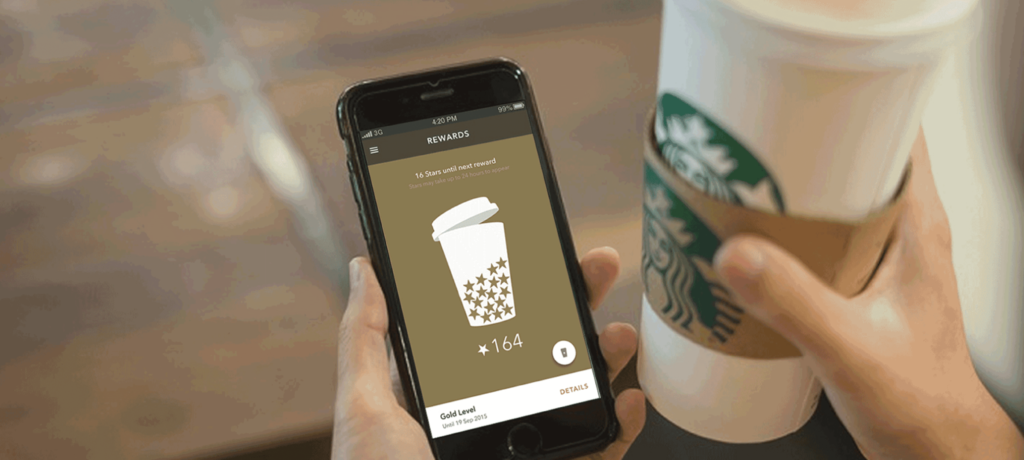 Starbucks is a vivid example of a company that uses loyalty cards they issue to customers and a mobile app to collect and analyze data about them. The coffee shop chain's app has information about purchases including location, time of day, and demographics. Predictive analytics process this information to offer customers even more personalized ads. The ads can include promotions or recommendations whenever a person approaches a Starbucks.
"We're leveraging AI to deepen our digital relationships, architecting experiences that provide that experiential retail touchpoint. We want to both surprise and delight our customers in new and different ways,"

said Rajesh Naidu, Starbucks VP of Architecture, Data, & Analytics Technology.
Sales outreach automation
This technique is new to the market but is a promising one.
ML algorithms can be trained to automate the time-consuming process of sales outreach. In particular, it can analyze a database of leads in the company's CRM platform, locate leads, and book meetings.
The AI startup Kalendar claims to have developed a tool that relies on AI sales bots to send personalized pitches to potential clients. According to the company's representative, the software shortens the lead time to start conversations to set appointments from seven days to 30 seconds. The best markets for the product so far are marketing and IT.
AI-enabled chatbots
AI-enabled chatbots are marketers' true saviors since they can conserve lots of time and resources for a company.
Built on ML algorithms, chatbots can be triggered by customers' specific behavior, such as reading certain types of content or interacting with web page elements. Or when directly contacted in any type of messaging app, chatbots can perform the tasks of human customer support managers. Algorithms can be programmed according to a business's specific buyer personas, and lead conversations in a specific tone of voice to maximize engagement with those personas.
Benefits of integrating AI chatbots into a marketing strategy for business include:
increasing the volume of conversations with customers
nurturing leads
personalizing user experiences
qualifying of leads automatically
automating part of the marketing process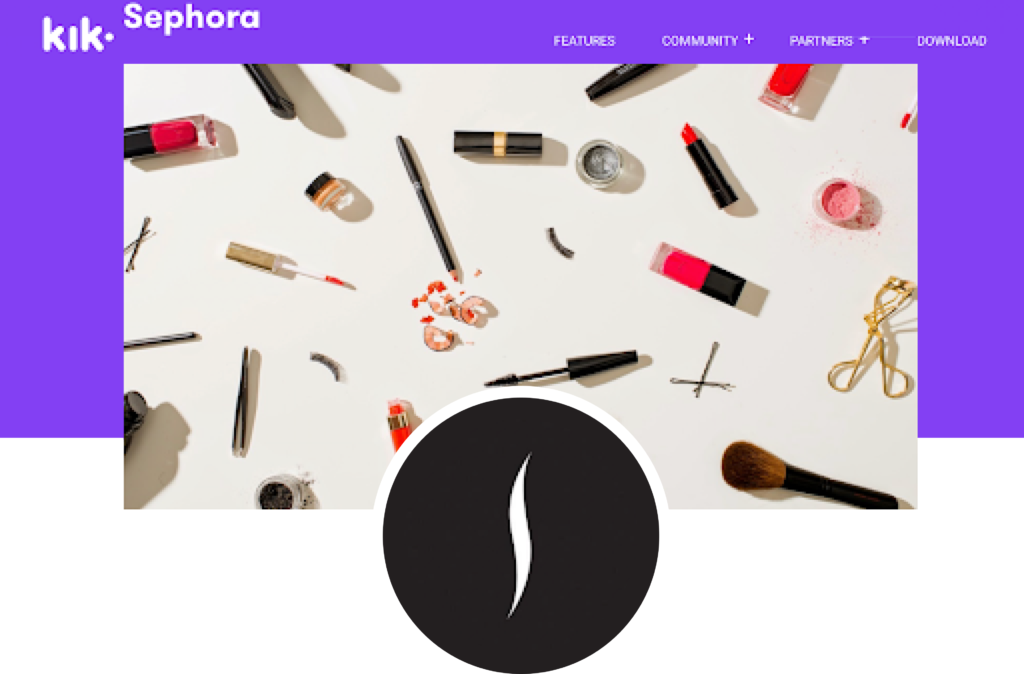 Beauty brand Sephora is an early adopter of AI in marketing automation. In 2017, it launched a Kik bot that gave beauty advice to teenagers. It asks customers questions about their preferences to help narrow down their purchasing choices. The company has since launched more chatbots on Facebook's Messenger app.
Leverage the AI in marketing
Postindustria's team of ML engineers harnesses years of experience in training algorithms for a variety of purposes across industries — from efficiently filling publishers' ad space with programmatic advertising banners to developing high-precision hand tracking models for virtual try-ons.
We rely on the only viable approach to managing ML projects — building ML pipelines and making sure the system changes automatically as datasets evolve. Once a pipeline is delivered, you won't need to come back to us for constant upgrades.
Postindustria will help you develop AI-enabled solutions that make your marketing strategy more efficient. Book a strategy session with us to learn more.
Book a strategy session
_
Get actionable insights for your product
Thank you for reaching out,
User!
Make sure to check for details.